Here's the latest jaquito. Chocolate brown corduroy, hand-warmer pockets. On the back: pink and chocolate multilingual CHOCOLATE design! Yum! Size small. $30.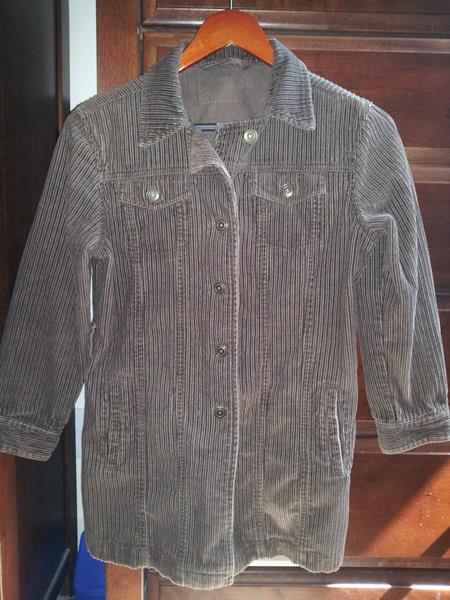 I have another copy of the same pink design minus the sparkles, plus the same design on a black background, with or without sparkles:
I also found another cool Ed Hardy tattoo art t-shirt. Two designs with skull and dagger; the one on the back includes a snake and a tiger. I'd love to see these on a black jacket: the big design on the back, and the smaller skull & dagger on a sleeve or breast pocket. Leave a comment if you're interested!