Time to start thinking about unique holiday gifts…
Here's a pair of Asian dragons with a lotus in soothing colors. Very zen! On a large stretchy jean jacket with handwarmer pockets and inside pockets, too. A great gift for your favorite yogi.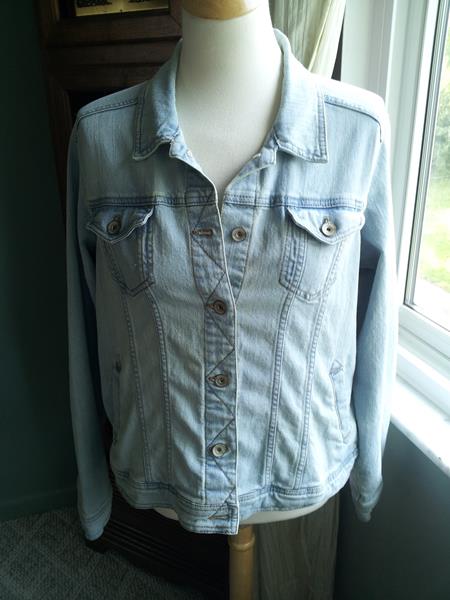 Next, Keep Smiling! Vintage French ad for face powder in bright red and yellow. Dark denim jacket (stretchy, medium) has fun custom buttons — red and orange flowers — on front and cuffs. Four front pockets.